Financing, Rebates & Incentives
Through our partnership with the Dr Energy Saver Company, Insulwise Energy & Comfort Solutions offers financing for all of its home retrofit projects through EnerBank USA. This unique relationship allows us to provide our customers with unique and easy options for making their home efficiency and comfort retrofits more affordable.
There are also a variety of rebates offered through local utilities and programs as well as federal tax credits. I would suggest contacting your gas and electric utility directly and asking whether or not they are currently offering any incentives for home energy efficiency projects.
EnerBank USA
EnerBank is a highly specialized bank founded June 1, 2002 and headquartered in Salt Lake City, providing unsecured home improvement lending through strategic business partners and independent home improvement contractors throughout the United States.
Federal Tax Credit Offers

Visit the Federal Energy Star website that offers information on current tax breaks being offered by the Federal Government.
Energy Efficiency Financing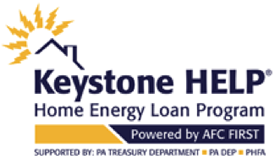 The Keystone Help Loan Program offers a quick and easy financing option that many homeowners can take advantage of. Many of our customers over the years have used this program to pay for their insulation work in affordable installments.