Did You Know…
That the U.S. Department of Energy Estimates That the Average Home Loses 20-40% of its Conditioned Air Through Leaks in the Air Duct System?!
Air duct leakage is a major contributor to comfort problems, energy loss, and indoor air pollution in nearly all homes with forced air heating and cooling systems.
Duct leaks occur wherever there are seams in your sheet metal, where there are holes (more common than you'd think!), and where there are hidden disconnections.  If you take a quick look in your basement, we guarantee you'll be able to find a few.
What Can I Expect From Having my Duct System Sealed with AeroSeal?
Increased energy savings.  When your ductwork has been sealed, most homeowners will see a reduction in heating and cooling bills in a range of 10-30%!
Improved comfort throughout your home. After being sealed, your ductwork will much more effectively deliver conditioned air throughout your home.  This keeps those tough to condition parts of your home warmer in the winter AND cooler in the summer!
Improved safety.  When we manually seal the return duct work in your basement, the risk of your furnace or hot water back- drafting and pulling dangerous carbon monoxide into your home is reduced.
Sign Up for a

Free

Test of Your Home's Duct System!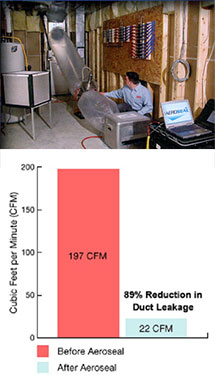 The Aeroseal 6-step process delivers big savings and increased comfort:
Wall registers are covered in order for air to escape only through the leaks
Sealant is injected into the ducts
Microscopic aerosol particles are kept suspended in the airflow by continuous air movement
As the air stream makes a sharp turn to exit through a leak, the particles collide with and adhere to the leak edges
Ducts are sealed with only 1-2 oz. of the sealant material remaining in the ducts
A computer-generated analysis summarizing your building's amount of leakage is generated, providing verification of success of the process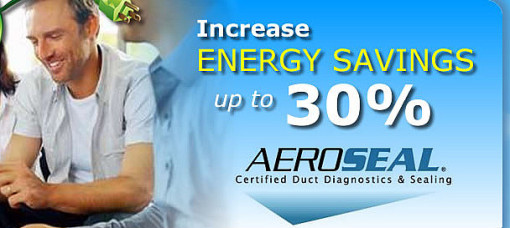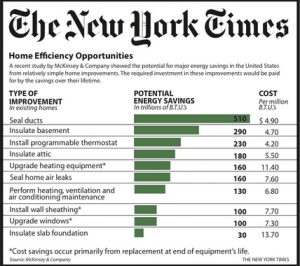 AeroSeal is the most effective, affordable, and viable method of sealing sir duct leaks on the market.  In fact, a home energy efficiency study completed by McKinsey & Company rated duct sealing as one of the top investments that home owners can make!
How Do I Know if the Ducts Are Actually Getting Sealed?!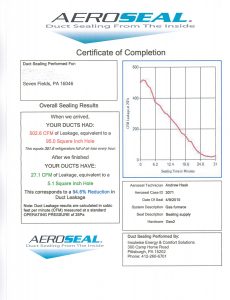 During the process, you can watch the progress of the sealing job in real time via our software!  When the seal is completed, you will be presented with a certificate of completion just like this one. In this case, we were able to reduce the leakage in this customer's ductwork in Seven Fields, PA by nearly 95%!
See a video of the AeroSeal process with Dean Johnson from Hometime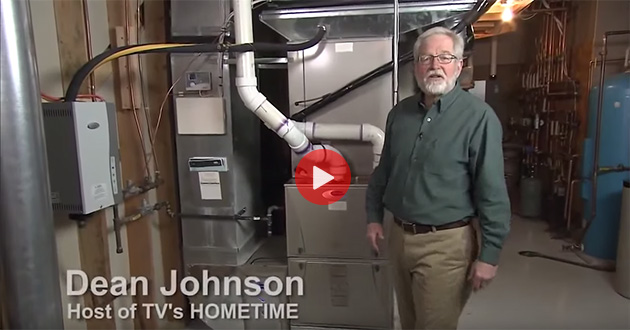 Here is a photo of how the system is attached to your duct system, as well as a graphic showing how the atomized sealant does the job of sealing the leaks!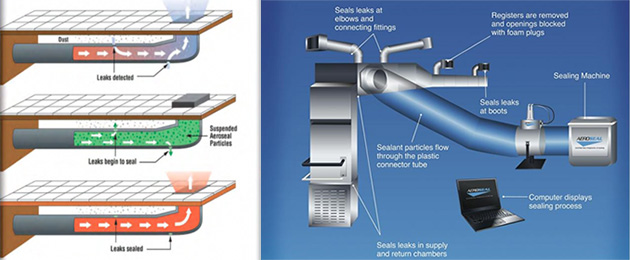 Some of the recent major awards earned by the AeroSeal duct sealing process:

To see a list of frequently asked questions and their answers, click here to be taken directly to the AeroSeal parent company website.